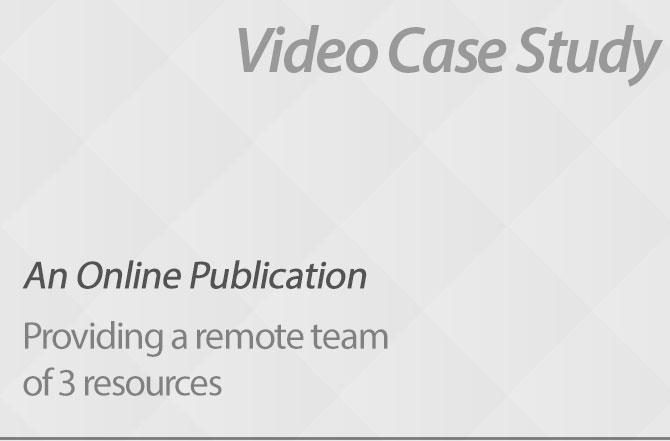 Jeff quits his job to start his online publication
This is a true story about Jeff who was a New York based employee, tired of his 9 to 8 job. One day, he decided to quit and start up his own online blog. He loved working with content & wanted to drive traffic to his site so he could pay his bills without having to work full-time.
For this he needed a team that could do the following for him:
Manage the wordpress blog

Provide regular articles and content

Create engaging artwork and optimize traffic flow
He only wanted to work with people who were adaptable, passionate and results oriented
Constrained by his budget, Jeff decided to hire a remote team. He heard about the DESK and decided to give it a try.
After evaluating his needs, the DESK tested over 150 people for technical & behavioral skills. Keeping in mind Jeff's budget and preferences, The DESK hired the following skill sets after screening for work behavior and attitude:
WordPress developer

Content Writer

UI/UX Designer
3 months later…
After just 3 months of operations, the entrepreneur saw an increase of 156% in earnings and an increase of 125000 in page views
How it happened?
The team was ready for remote work within 15 days of Jeff's request.
The DESK's project management tool helped Jeff plan his work and assign tasks to his team members while getting instant notifications on their efforts. This helped Jeff focus on: growing his blog & finding potential sponsors.
The cost of the 3 remote resources along with the project management tools from the DESK cost Jeff only $4800 per month.
Want to read stories similar to Jeff's? Talk to us at: DESK@testedtalent.com
From the desk of